Welcome to the Official Blog Tour for Yakimali's Gift by Linda Covella. This Young Adult Historical Romance takes us back in time to late 18th Century Mexico and California and a spirited adventure for one young girl.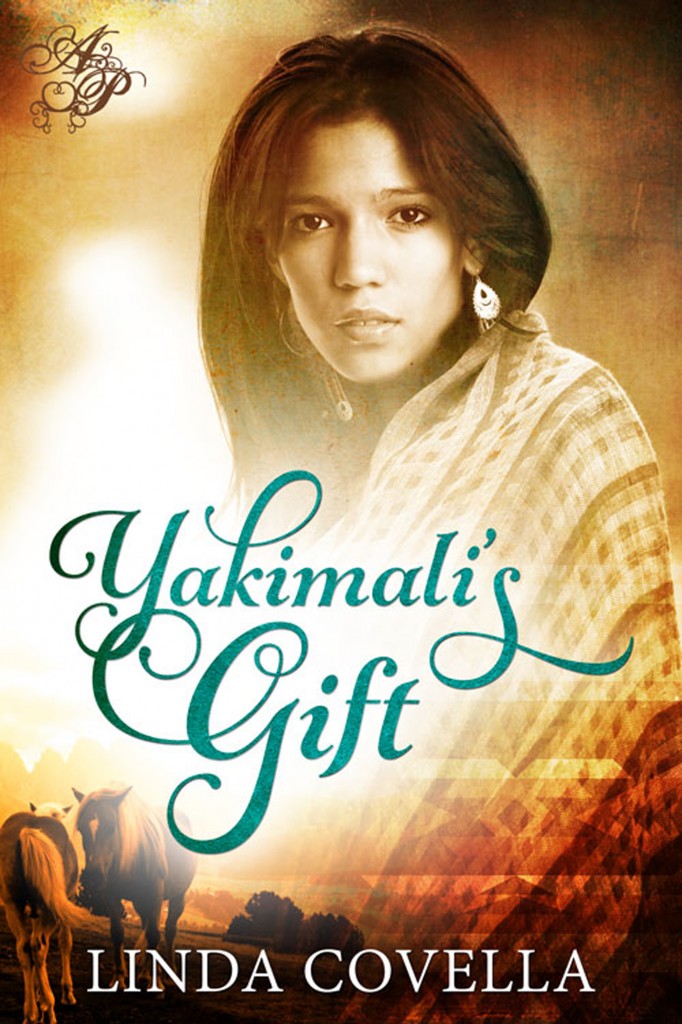 Yakimali's Gift
It's 1775 in Mexico, New Spain, and 15-year-old Fernanda Marquina, half Spanish and half Pima Indian, can't seem to live up to her mother's expectations or fit into the limited female roles of her culture. A tragic accident sets her on a course for the adventure she longed for but at a greater cost than she could ever have imagined. With her family, Fernanda joins Juan Bautista de Anza's historic colonization expedition to California. On the arduous four month journey, Fernanda will find not only romance, but she'll discover truths that will change the way she sees her ancestry, her family, and herself.
You can buy Yakimali's Gift at these retailers:

Linda Covella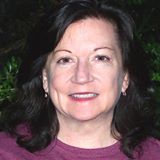 Linda Covella's varied job experience and education (associate degrees in art, business and mechanical drafting & design, a BS degree in Manufacturing Management) have led her down many paths and enriched her life experiences. But one thing she never strayed from is her love of writing.
A writer for over 30 years, her first official publication was a restaurant review column in a local newspaper, and as a freelance writer, she continued to publish numerous articles in a variety of publications. But when she published articles for children's magazines ("Games and Toys in Ancient Rome" and "Traveling the Tokaido in 17th Century Japan," in Learning Through History magazine, and "Barry's Very Grown Up Day" in Zootles magazine), she realized she'd found her niche: writing for children. She wants to share with kids and teens her love of books: the worlds they open, the things they teach, the feelings they express.
Yakimali's Gift, a historical novel for young adults published by Astraea Press, and middle grade paranormal The Castle Blues Quake published by Beau Coup Publishing are her first novels.
She's a member of Society of Children's Book Writers and Illustrators (SCBWI).
No matter what new paths she may travel down, she sees her writing as a lifelong joy and commitment.
Are you pursuing a dream? Is there a "special something" you're working hard at, a goal that would mean the world to you, if only…?
Are there times you get discouraged? Times when you are close to throwing in the towel?
Well, I'm here to tell you: Never Give Up! Yes, you've heard it before. But, really, if your dream is your passion, keep at it. Don't quit. Don't. Give. Up.
My dream was to be published writer. There was a bit of the ego thing going on, I have to admit. To see my name on the cover of a book would be a real thrill. More than that, though, I love to write, and after publishing articles for various children's magazines, I realized I'd found my niche writing for the best audience I could imagine. I wanted to bring to kids and teens the joy I found in books from an early age: books opened up new worlds for me, taught me things, and expressed feelings for me that either I didn't want to or didn't know how to articulate.
For years, I wrote, received rejections, cried, revised. Wrote some more, received more rejections, wept, and revised. I could go on, but you get the idea. (The crying jags stopped after the, oh, 50th rejection.)
My road to publication has been a long one. A road filled with potholes and bumps that caused me to trip, but never to quite fall flat on my face: I never quit. I took to heart criticism I was lucky enough to get from editors or agents. I listened to my critique partners' suggestions. I took classes and worked hard at improving my craft. And I discovered how much support there is out there in the writing community. Support came from fellow writers, from teachers, from organizations, and from my five fabulous critique partners.
Believe me, you can't go this alone!
Now, finally, my dream has come true with two "debuts" in the same week: Yakimali's Gift featured on this blog tour and The Castle Blues Quake, a paranormal ghost story for ages 8+.
Always remember why you have your dream, why it's important to you. Always think of that star you're reaching for, and some day you will hold it in your hand.
I'd love to hear about your dream. What are you doing to accomplish it, or what did you do to make it happen?
Oh, yeah, one more thing…never give up!
You can find Linda at these links:
Giveaway
This Giveaway is open Internationally. You must be 13+ to enter.
2 Winners will each receive a $5 Amazon Gift Card
1 Winner will receive a $10 Amazon Gift Card
This tour is brought to you by

Please check out the other hosts on the tour for chances to enter the Giveaway!
9/16/2014 http://thecoverbybritt.blogspot.com/
9/16/2014 http://literarylitter.blogspot.com
9/17/2014 http://thecoverbybritt.blogspot.com/
9/17/2014 http://www.mythicalbooks.blogspot.ro/
9/17/2014 http://www.mmbearcupoftea.com
9/18/2014 http://thecoverbybritt.blogspot.com/
9/18/2014 http://thesaucyreviewer.wordpress.com/
9/19/2014 http://thecoverbybritt.blogspot.com/
9/19/2014 http://anightsdreamofbooks.blogspot.com/
9/20/2014 http://piecesofwhimsy.blogspot.com.au/
9/20/2014 http://thecoverbybritt.blogspot.com/
9/20/2014 http://booksbycenteno.com
9/21/2014 http://thecoverbybritt.blogspot.com/
9/21/2014 http://abookaddictsdelight.tumblr.com
9/21/2014 http://www.mythicalbooks.blogspot.ro/
9/22/2014 http://thecoverbybritt.blogspot.com/
9/23/2014 http://cheshirecatlookingglass.com
9/23/2014 http://mydevotionalthoughts.net
9/24/2014 http://dealsharingaunt.blogspot.com/
9/24/2014 http://dream-reader-dreamer2229.blogspot.com/
9/25/2014 http://kerrificonline.blogspot.com
9/25/2014 http://cindy-vine.blogspot.com/
9/26/2014 http://hardcoverfeedback.blogspot.com/
9/26/2014 http://sallyawolfreads.blogspot.ca/