Welcome to the Official Blog Tour for Yakimali's Gift by Linda Covella. This Young Adult Historical Romance takes us back in time to late 18th Century Mexico and California and a spirited adventure for one young girl.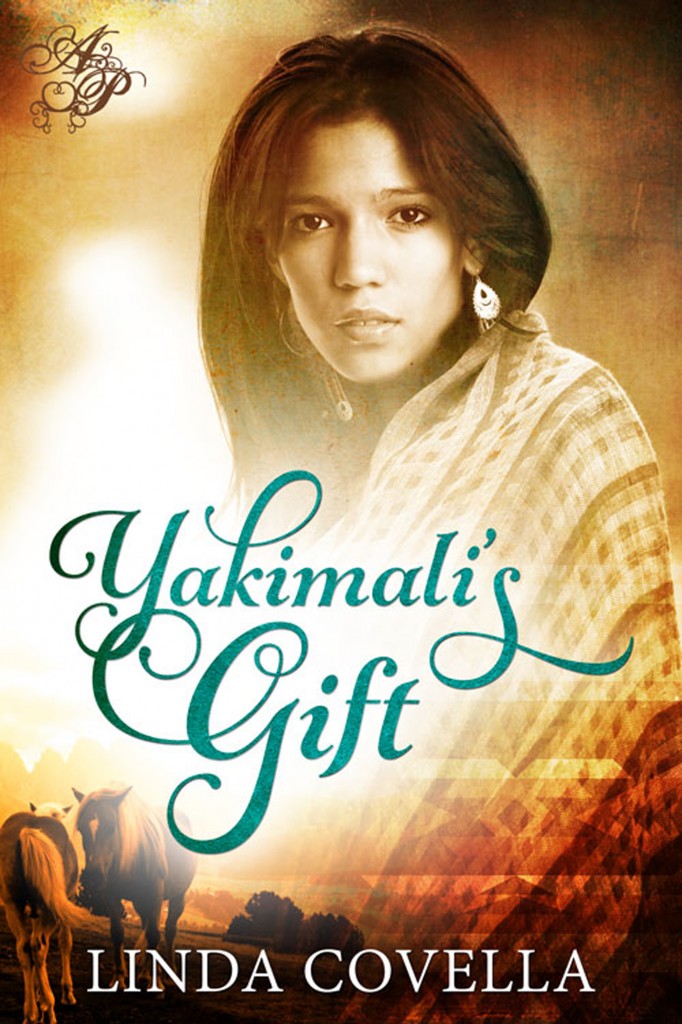 Yakimali's Gift
It's 1775 in Mexico, New Spain, and 15-year-old Fernanda Marquina, half Spanish and half Pima Indian, can't seem to live up to her mother's expectations or fit into the limited female roles of her culture. A tragic accident sets her on a course for the adventure she longed for but at a greater cost than she could ever have imagined. With her family, Fernanda joins Juan Bautista de Anza's historic colonization expedition to California. On the arduous four month journey, Fernanda will find not only romance, but she'll discover truths that will change the way she sees her ancestry, her family, and herself.
You can buy Yakimali's Gift at these retailers:

Linda Covella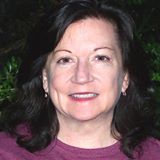 Linda Covella's varied job experience and education (associate degrees in art, business and mechanical drafting & design, a BS degree in Manufacturing Management) have led her down many paths and enriched her life experiences. But one thing she never strayed from is her love of writing.
A writer for over 30 years, her first official publication was a restaurant review column in a local newspaper, and as a freelance writer, she continued to publish numerous articles in a variety of publications. But when she published articles for children's magazines ("Games and Toys in Ancient Rome" and "Traveling the Tokaido in 17th Century Japan," in Learning Through History magazine, and "Barry's Very Grown Up Day" in Zootles magazine), she realized she'd found her niche: writing for children. She wants to share with kids and teens her love of books: the worlds they open, the things they teach, the feelings they express.
Yakimali's Gift, a historical novel for young adults published by Astraea Press, and middle grade paranormal The Castle Blues Quake published by Beau Coup Publishing are her first novels.
She's a member of Society of Children's Book Writers and Illustrators (SCBWI).
No matter what new paths she may travel down, she sees her writing as a lifelong joy and commitment.
INTERVIEW:

1. Favorite place?
Italy

2. Best Christmas present?
Trip to Hawaii

3. Favorite book(s)?
Children's/Teen: Daughter of Venice by Donna Jo Napoli
Adult: The Historian by Elizabeth Kostova

4. Favorite author?
Louise Erdrich

5. Favorite smell?
Freesias

6. Favorite TV series?
Iron Chef America

7. Nickname?
Lindy Lou

8. Favorite writing spot?
My office on 2nd floor with views of the trees

9. Favorite movie?
Romeo and Juliet directed by Franco Zeffirelli

10. Favorite food?
Pasta Pomodoro

11. Favorite color?
Green

12. Favorite quote?
"The essence of fiction is discovering a truth of the heart."
~Anastasia Suen, children's book author, writing teacher

13. A bunch of small gifts or one big expensive one?
Bunch of small

14. Your best trait?
Good listener

15. Your worst trait?
Shyness

16. Skittles or M&Ms?
M&Ms
You can find Linda at these links:
Giveaway
This Giveaway is open Internationally. You must be 13+ to enter.
2 Winners will each receive a $5 Amazon Gift Card
1 Winner will receive a $10 Amazon Gift Card
This tour is brought to you by

Please check out the other hosts on the tour for chances to enter the Giveaway!
9/16/2014 http://thecoverbybritt.blogspot.com/
9/16/2014 http://literarylitter.blogspot.com
9/17/2014 http://thecoverbybritt.blogspot.com/
9/17/2014 http://www.mythicalbooks.blogspot.ro/
9/17/2014 http://www.mmbearcupoftea.com
9/18/2014 http://thecoverbybritt.blogspot.com/
9/18/2014 http://thesaucyreviewer.wordpress.com/
9/19/2014 http://thecoverbybritt.blogspot.com/
9/19/2014 http://anightsdreamofbooks.blogspot.com/
9/20/2014 http://piecesofwhimsy.blogspot.com.au/
9/20/2014 http://thecoverbybritt.blogspot.com/
9/20/2014 http://booksbycenteno.com
9/21/2014 http://thecoverbybritt.blogspot.com/
9/21/2014 http://abookaddictsdelight.tumblr.com
9/21/2014 http://www.mythicalbooks.blogspot.ro/
9/22/2014 http://thecoverbybritt.blogspot.com/
9/23/2014 http://cheshirecatlookingglass.com
9/23/2014 http://mydevotionalthoughts.net
9/24/2014 http://dealsharingaunt.blogspot.com/
9/24/2014 http://dream-reader-dreamer2229.blogspot.com/
9/25/2014 http://kerrificonline.blogspot.com
9/25/2014 http://cindy-vine.blogspot.com/
9/26/2014 http://hardcoverfeedback.blogspot.com/
9/26/2014 http://sallyawolfreads.blogspot.ca/