Welcome to the Official Blog Tour for Yakimali's Gift by Linda Covella. This Young Adult Historical Romance takes us back in time to late 18th Century Mexico and California and a spirited adventure for one young girl.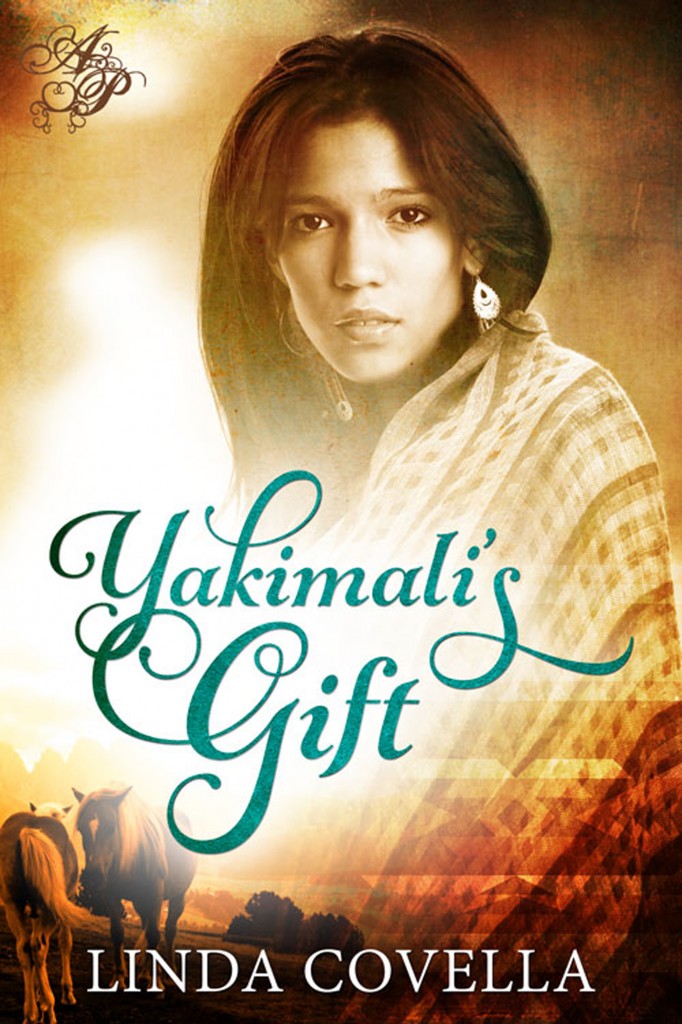 Yakimali's Gift
It's 1775 in Mexico, New Spain, and 15-year-old Fernanda Marquina, half Spanish and half Pima Indian, can't seem to live up to her mother's expectations or fit into the limited female roles of her culture. A tragic accident sets her on a course for the adventure she longed for but at a greater cost than she could ever have imagined. With her family, Fernanda joins Juan Bautista de Anza's historic colonization expedition to California. On the arduous four month journey, Fernanda will find not only romance, but she'll discover truths that will change the way she sees her ancestry, her family, and herself.
You can buy Yakimali's Gift at these retailers:

Linda Covella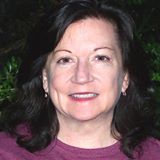 Linda Covella's varied job experience and education (associate degrees in art, business and mechanical drafting & design, a BS degree in Manufacturing Management) have led her down many paths and enriched her life experiences. But one thing she never strayed from is her love of writing.
A writer for over 30 years, her first official publication was a restaurant review column in a local newspaper, and as a freelance writer, she continued to publish numerous articles in a variety of publications. But when she published articles for children's magazines ("Games and Toys in Ancient Rome" and "Traveling the Tokaido in 17th Century Japan," in Learning Through History magazine, and "Barry's Very Grown Up Day" in Zootles magazine), she realized she'd found her niche: writing for children. She wants to share with kids and teens her love of books: the worlds they open, the things they teach, the feelings they express.
Yakimali's Gift, a historical novel for young adults published by Astraea Press, and middle grade paranormal The Castle Blues Quake published by Beau Coup Publishing are her first novels.
She's a member of Society of Children's Book Writers and Illustrators (SCBWI).
No matter what new paths she may travel down, she sees her writing as a lifelong joy and commitment.
• In your relationship with others, how are you different with family than you are with friends? Why?
Mama is very reserved, so at times I have trouble feeling close to her. I certainly can't discuss feelings of love and romance—physical or emotional—with her as I can with friends.
• How do you decide if you can trust someone? Experience with others? with this person? First impressions? Intuition? Do you test the person somehow? Or are you just generally disposed to trust or not to trust?
I need to know a person, at least for a little while, before I can trust him or her. I believe when people first meet, there can be shyness or other barriers that keep them from showing their true selves. Those barriers can be lowered or disappear as you spend more time together, and then trust can come.
• Did you turn out the way you expected? The way your parents predicted?
My life is going in the direction that I had always dreamed of, so I am thrilled about and grateful for that. My mother expected me to have another way of life, but I think, after all that has happened, she would approve of my choices.
• What really moves you, or touches you to the soul?
I am moved and touched to the soul when I see honesty and passion in another person.
• What do you consider your special talent?
I admit I have a special talent with horses. I can calm them when they're agitated, and they willingly listen to my commands. I believe we have a mutual respect for one another.
• If you could be an animal, what would it be?
I would be a butterfly. They are pretty, and free to fly wherever they wish!
• What is your most treasured possession?
My mother's silk shawl, worn, but beautifully embroidered with colorful butterflies.
• When and where were you the happiest?
I was sitting on a boulder on a mountainside, sunshine warming me after the bitter cold of our journey. I had just learned some wonderful truths about my ancestry and family, and the news filled me with happiness. And then, the man I was with, the man I loved, made my happiness soar when, for the first time, he told me he loved me.
• What is your greatest regret?
An unresolved argument with a loved one. I am coming to terms with it, but I know I will carry that regret with me for the rest of my life.
• Which living person do you most admire?
My father. Papa has had to deal with sadness and difficult decisions, and he's done it with honor and grace and a strong love for his family.
Live life to its fullest by being true to yourself.
You can find Linda at these links:
Giveaway
This Giveaway is open Internationally. You must be 13+ to enter.
2 Winners will each receive a $5 Amazon Gift Card
1 Winner will receive a $10 Amazon Gift Card
This tour is brought to you by

Please check out the other hosts on the tour for chances to enter the Giveaway!
9/16/2014 http://thecoverbybritt.blogspot.com/
9/16/2014 http://literarylitter.blogspot.com
9/17/2014 http://thecoverbybritt.blogspot.com/
9/17/2014 http://www.mythicalbooks.blogspot.ro/
9/17/2014 http://www.mmbearcupoftea.com
9/18/2014 http://thecoverbybritt.blogspot.com/
9/18/2014 http://thesaucyreviewer.wordpress.com/
9/19/2014 http://thecoverbybritt.blogspot.com/
9/19/2014 http://anightsdreamofbooks.blogspot.com/
9/20/2014 http://piecesofwhimsy.blogspot.com.au/
9/20/2014 http://thecoverbybritt.blogspot.com/
9/20/2014 http://booksbycenteno.com
9/21/2014 http://thecoverbybritt.blogspot.com/
9/21/2014 http://abookaddictsdelight.tumblr.com
9/21/2014 http://www.mythicalbooks.blogspot.ro/
9/22/2014 http://thecoverbybritt.blogspot.com/
9/23/2014 http://cheshirecatlookingglass.com
9/23/2014 http://mydevotionalthoughts.net
9/24/2014 http://dealsharingaunt.blogspot.com/
9/24/2014 http://dream-reader-dreamer2229.blogspot.com/
9/25/2014 http://kerrificonline.blogspot.com
9/25/2014 http://cindy-vine.blogspot.com/
9/26/2014 http://hardcoverfeedback.blogspot.com/
9/26/2014 http://sallyawolfreads.blogspot.ca/